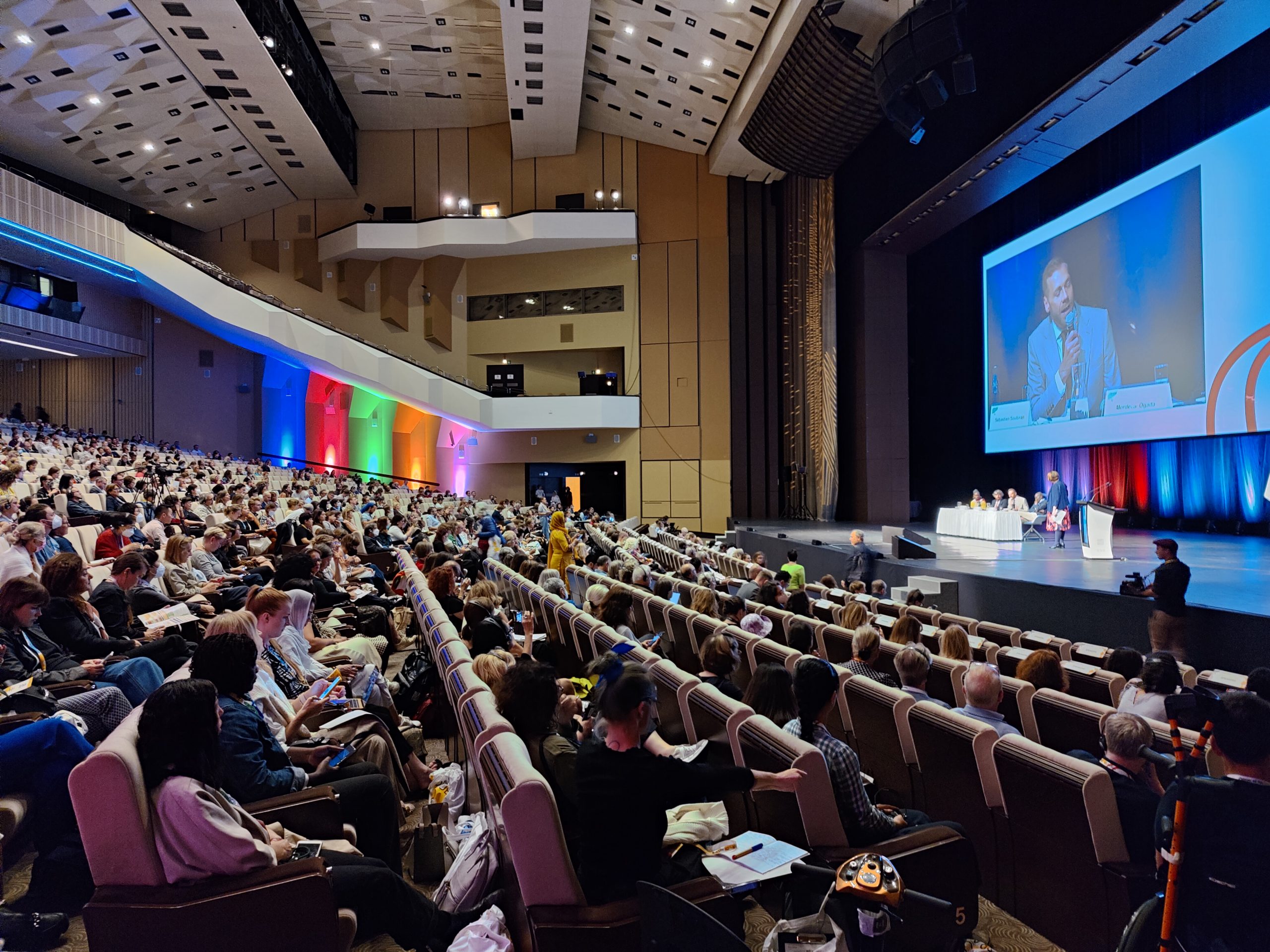 ICOM:in kansainväliset komiteat järjestävät konferensseja ympäri maailmaa. Tälle sivulle kootaan tietoa ja linkkejä tulevista konferensseista.
International Committee for Conservation (ICOM-CC)
18-22 September 2023 in Valencia, Spain
Working towards a sustainable past
The Triennial Conferences of the Committee for Conservation of the International Council of Museums are a major cultural event in the field of cultural heritage at a global level. Around one thousand professionals from all around the world, both ICOM and non-ICOM members, gather together in order to share experiences, ideas and insight, to make valuable contacts with colleagues and representatives from heritage institutions, and to keep up to date with the developments and trends in the field of cultural heritage conservation. After the success of Copenhagen 2017 and Beijing 2020 (in online format), Valencia 2023 has been designed to be an exceptional opportunity for networking, including a number of carefully selected lectures, a trade fair, social events, technical visits. Valencia 2023 even provides the delegates and exhibitors with the unique opportunity to organise 'impromptu meetings' for small groups of interest.
https://icom-cc2023.org/

: Konferenssit
International Committee for Audiovisual, New Technologies and Social Media (AVICOM)
F@IMP Festival – 21-24 September 2023 in St Andrews, Scotland
Sustainable Preservation and Promotion of Heritage: The Virtual Museum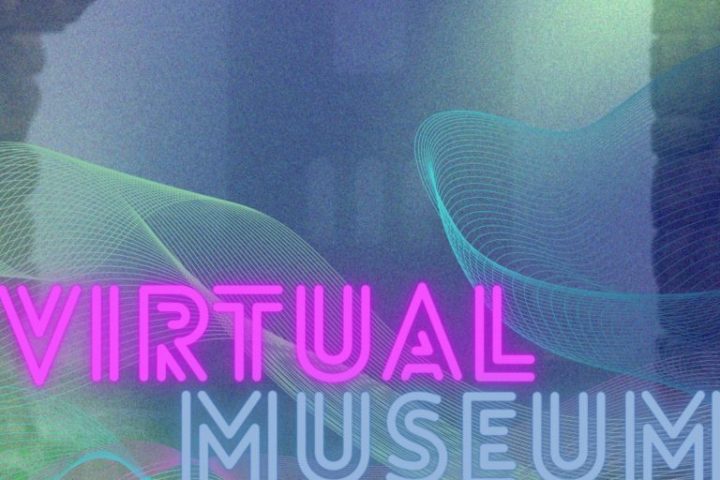 AVICOM invites all museums and other cultural institutions as well as media producers who are members of ICOM to participate in this year's Media Festival. Please note that the categories have changed as follows: Museum film, animation – Media – Web – Exhibition installation – Mobile application.The following criteria will be assessed in the categories: Research, documentary – Education and mediation – Interpretation – Inclusivity and sustainability.
The General Assembly / Conference: Sustainable Preservation and Promotion of Heritage: The Virtual Museum
In addition, AVICOM cordially invites you to participate in this year's General Assembly / Conference. The theme is "The Virtual Museum": What are the content-related and methodological criteria for a Virtual Museum and what distinguishes it from other online museum databases? In which cases does the installation of a VM make sense? Can and may the VM replace the physical museum? Does the VM pose a threat to the physical museum or can the VM support the physical museum? Are there target groups that can be reached better via the VM than via the physical museum? What opportunities does the VM offer in terms of barrier reduction, inclusion and sustainability?
https://avicom.mini.icom.museum/fimp-media-festival-and-general-assembly-conference-2023-welcome-to-st-andrews/

: Konferenssit
International Committee for Documentation (CIDOC )
24-28 September 2023 in Mexico
Museums, documentation and linked data
The CIDOC 2023 Conference will address the importance of building and transforming the frontiers of knowledge in the documentation of museums and the digital integration of their information in order to know what goals we aspire to and where we want to go. We understand these boundaries as limits that obey cultural, institutional and academic positions that we must constantly question and overcome to change our cultural heritage's future. We invite you to participate in this questioning and to redefine the boundaries to allow for an increasingly inclusive and enriching documentation for all.
The Conference will be held at the Universidad Nacional Autónoma de México from September 24-28, 2023.
https://cidoc2023.unam.mx/home.html

: Konferenssit
International Committee for Museums and Collections of Costume, Fashion and Textiles
25-27 of September 2023 in Edinburg, Scotland
https://costume.mini.icom.museum/save-the-date-2023-icom-costume-annual-meeting-in-edinburgh/

: Konferenssit
International Committee for Museums and Collections of Glass
25-29 September 2023 in Innsbruck
Glass in Tyrol
https://glass.mini.icom.museum/annual-meetings/coming-conference/

: Konferenssit
The International Committee of Memorial and Human Rights Museums (ICMEMOHRI)
1-6 October in Madrid, Spain
Cultural Policies on Memory for a Democratic Europe: the Role of Memorial and Human Rights Museums in Promoting Truth, Justice, and Reparations for an Equitable Future
We begin with a pre-conference meeting in Barcelona and Portbou and then travel to Madrid where we will be special guests at the conference organized by the Ministry of the Presidency, Court Relations, and Democratic Memory. We will also have the opportunity to hear from our colleagues during an ICMEMOHRI session of presentations.
https://icmemo.mini.icom.museum/icmemohri-conference-2023/

: Konferenssit
International Committee for Exhibition Exchanges (ICEE)
22.-25. October 2023 in Medellín, Colombia
Momentum: New Narratives for New Futures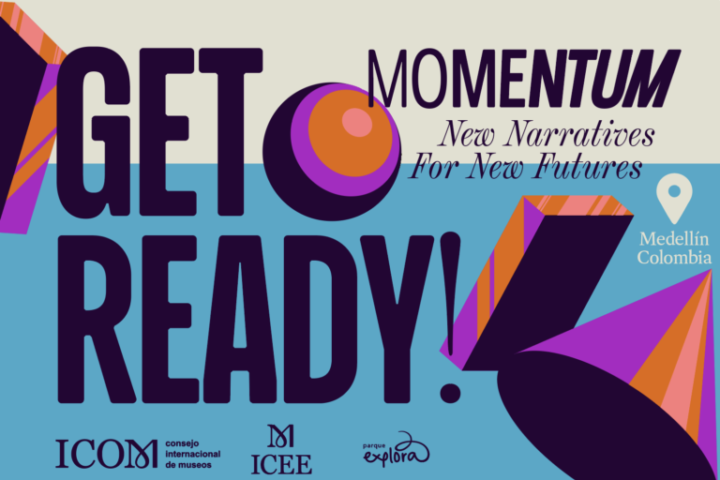 Museums are the link between the past and the future. We invite you to join us in Medellin, Colombia for the International Committee for Exhibition Exchange's annual conference, Momentum: New Narratives for New Futures, taking place October 22 – 25, 2023 in Medellín Colombia.
Hosted by Parque Explora and co-presented by ICEE and ICOM-Colombia, this conference will provide a space for big conversations, expansive questions, and new ideas. Each day will start with two keynote speakers, one international and one from Colombia, who will engage the delegates in a discourse around one of the following topics: community engagement, power sharing, and co-creation. The goal of these conversations is to generate diverse and thought-provoking reflections. These conversations are the new narratives that our museums and communities will use to envision their futures. Each afternoon, delegates will visit local museums where they will have the opportunity to explore, learn and discuss how museums in Medellin are serving their community in new and innovative ways. The keynotes will be followed by panel sessions focusing on the day's topics. And because we are in Colombia, each evening will provide the chance to celebrate new friends, build new learning communities, and have fun!
Register here: https://ICEEConference2023.eventbrite.fr
International Committee for Museums and Collections of Science and Technology (CIMUSET)
23.-27. October 2023 in Seoul, Korea
Enhancing the Accessibility to Museums

The 50th CIMUSET annual conference in 2023 will be held at the National Aviation Museum of Korea in Seoul. ICOM newly announced a museum definition at the 26th Prague General Assembly in August 2022. The new definition adds the concept that "Open to the public, accessible and inclusive, museums foster diversity and sustainability." In this context, we would like to apply it to science and technology museums and conduct various discussions at this year annual conference.
The NAMOK opened on July 5, 2020 as Korea's first aviation-themed national museum and in particular, it is a representative museum in Korea that promotes various accessibility projects for the disadvantaged.
Please visit the conference website for more information and to register.
International Committee for Collecting (COMCOL)
24-27 October in Taiwan
Living Collections,Living Communities
Contemporary Practices of Care in Collecting
On the occasion of COMCOL's 13 annual conference we will join forces with the Chinese Association of Museums (CAM) and National Taiwan Museum in Taiwan in 2023. For this conference we will focus on contemporary practices of care in collecting. In the wake of the adoption of the new museum definition at the ICOM General Conference in August 2022, we would like to explore how we can look at the new aspects that were added, emphasizing the social role of the museum, but also its involvement in and with diverse societies. The new definition is both a recognition of existing practices as well as opening new avenues. What does it mean for the act of collecting, but also for the ways collections are dealt with?
https://comcol.mini.icom.museum/conferences/2023-taiwan-annual-conference/

: Konferenssit
International Committee for Architecture and Museum Techniques (ICAMT)
25-27 October 2023 in Porto, Portugal
Undoing conflict in museums: materiality and meaning of museum architecture and exhibition design
https://id.letras.up.pt/icamt2023porto/

: Konferenssit
International Committee for Education and Cultural Action (CECA)
25-28 October 2023 in Lima, Peru
Museums and sustainable development
International Committee for Museology (ICOFOM)
6-10 November in Recife, Brazil
Symposium on The Legacy and Impact of Latin American & Caribbean Museology
International Committee for Museums and Collections of Natural History (NATHIST)
13-14 November 2023 in Costa Rica
Realize Sustainability!
Museums as agents for social and environmental development
Museums are active contributors to the social cohesion of communities, the well-being of individuals, and an informed and active citizenry. Museums are recognized as trusted sources of knowledge and valuable resources for engaging communities to imagine and create sustainable futures for our planet. In the strategic plan of ICOM for 2022 – 2028, Sustainability is a leading idea.
We believe natural history museums are powerful and can be leaders in achieving that. When we start to discuss sustainability, the role of natural history museums is very obvious. We have been engaged with the ecological and environmental aspects of sustainability for years now, but recently something has changed.
https://icomnathist.com/2023/06/13/call-for-papers-icom-nathist-2023-annual-conference-in-costa-rica/?fbclid=IwAR1VYH8knybdw74m40tbUPJXeyZ0yMPIQMT7Ei2ZkXLwwWct9ivLAZvGsCM

: Konferenssit
International Committee for Marketing and Public Relations (MPR)
International Committee for Museums and Collections of Archaeology and History (ICMAH)
International Committee for Museum Management (INTERCOM)
International Committee for the Training of Personnel (ICTOP)
ICOM PARAGUAY
15-17 November 2023 in Paraguay
Museum Leadership in Climate Action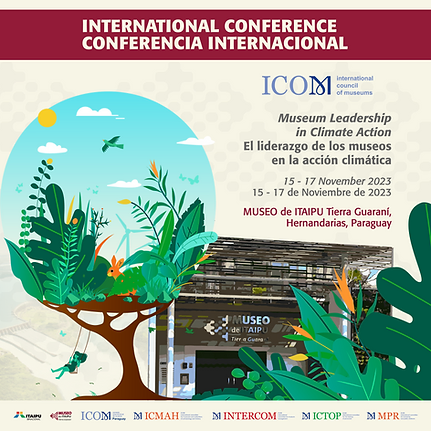 https://www.icomparaguay.org/conferencia-internacional-2023

: Konferenssit
International Committee for Money and Banking Museums (ICOMON)
16-18 November 2023 in Malaysia
Reinforcing Museum's sustainable competitiveness in the peak of digitization & social/global challenges
The last years have shown that museums all over the world are facing an increasing number of challenges. Climate change, globalization, and questions of identity are forcing institutions to change traditional ways of operating.
The conference will explore new techniques in the fields of digital technology, display and exhibitions, as well as publications in money and banking museums. Presentations are encouraged that address issues that curators and managers of collections encounter in this changing world.
https://icomon.mini.icom.museum/

: Konferenssit
International Committee for Education and Cultural Action
20-24 November 2023 in Singapore
Museums: Shaping the Future of Education

https://ceca.mini.icom.museum/conferences/next-conferences/

: Konferenssit
International Committee for Egyptology (CIPEG)
20-24 November
Local and National Museums celebrating 40 years of CIPEG